The Shop Will Leave Etsy and This Time I Swear I'm Serious
Final nugget for today before I leave here (cafe), 
Pensurfing shop is going to move from Etsy and be hosted on my website here. It's going to be one haul of a move. (Because unlike on Etsy the listing posts are going to be a bit more fleshed out here) So please stay with me as Etsy listings expire and I figure out instructions for how to shop on my website and then use the contact form to order. (Because from there I can send you a Square invoice, blah blah, etc etc.) 
I always say I'm leaving Etsy can't stand Etsy. But this time I mean it as I finally found a solution that can work out for me. Thank you for your AMAZING patience LOL xoxo 
Make the Boy A Vanilla Lavender Latte
While I wasn't thrilled about this particular brew, I'm sure it could make someone's morning. Light sweet accents with a hint of floral after taste. For me, it was a solid meh. But for someone else I'm sure it's someone else's jam. 
I'm working on getting a schedule to making my own impulse blog adventures. But until then follow me on twitter and instagram for my sporadic updates. Tumblr and Facebook have to have a massive art catch up as I have deeply neglected those (unintentionally). It just took one time for the Instagram and Facebook "share to page" to mess up and I was entirely and completely done with Facebook in general. (Along with other reasons I can get into in on another post on another day.) 
Director duties on my off days, I guess employing reviewers and editors during my breaks, and then slowly rebuilding my own brand and shop during my down time is what you can say, a busy life. But I'm glad to have a busy after-my-day-job sort of session. Not to say I don't enjoy what I do at my day job, but there is a lot of passion in being able to help a brand that is close to home and building yourself up in a way you can finally execute. It truly shows that my levels as a creative are sky rocketing at a rate tiny me would be so satisfied with. 
Until next post! I'm reading, reviewing, and then resting.

✨
Listen, You Can Use My Contact Form This Way Too
I got this contact form in March 2022

,
I won't use your NAME name for the sake of our privacy but I wanted to let you know D

not a DAY goes by where this submission doesn't make me smile.

Thank you. And I hope I spruced up the place to your liking xoxo.
*See the very first blog post I posted on this page :)
My shiny teeth and me
are doing alright these days. As I spent a few days recovering from surgery, I ended up dreaming of either traveling again or going back and hitting the ground selling at art markets again. (But this time, leaning more art markets than anime or comic conventions. HOWEVER that does not mean I will abandon my roots quickly!) I thought about investing in a printer once I sat down and did my own particular numbers on: 
-- Investing in new prints in small batches. (Which usually can run me at an up-charge.) 
-- Investing in the printer, and slowly printing my own prints at my own rate. (This gives the freedom if something sells, it sells. But if it doesn't, I'm not stuck with hard to push inventory.) 
-- Print on demand in the event I am at an event, can travel to my studio, and then print more.
It's a lot to think about for sure but all and all I'm glad during my recoup I was able to think about it. I have / can get so down in the dumps about my art career and whether or not I am "trapped" or "stuck" on if I can move forward in a way that suits me. 2024 I definitely want to get back into tabling and the art market scene again. Especially now knowing how I can handle these art markets in my newer environment. 
I hope your days have been bright and those daydreams manifest into your realities. Take care xoxo.
Remembering The Good Times and Solid Foods
As always
when I go on adventures I will take pictures of architecture that I think is neat and THE FOOD. I also identify as a persnickety food connoisseur. I now understand why Maryland talks their mad talk about crab cakes. I hereby give them the full arrogant pass (like they needed it from me). Because I could NOT go back to the crab cakes I've had elsewhere. I know I will always be disappointed. 12/10. Just wow. But please enjoy the cloudy sites of Chinatown, DC & the solid food I cannot have currently because I have had my wisdom teeth yoinked recently. (Can't believe the dentists finally have jumped me LOL.) 
Take some time out of the water to rest at shore. Until another day
🏖️
🎨

The Creative Director

🎨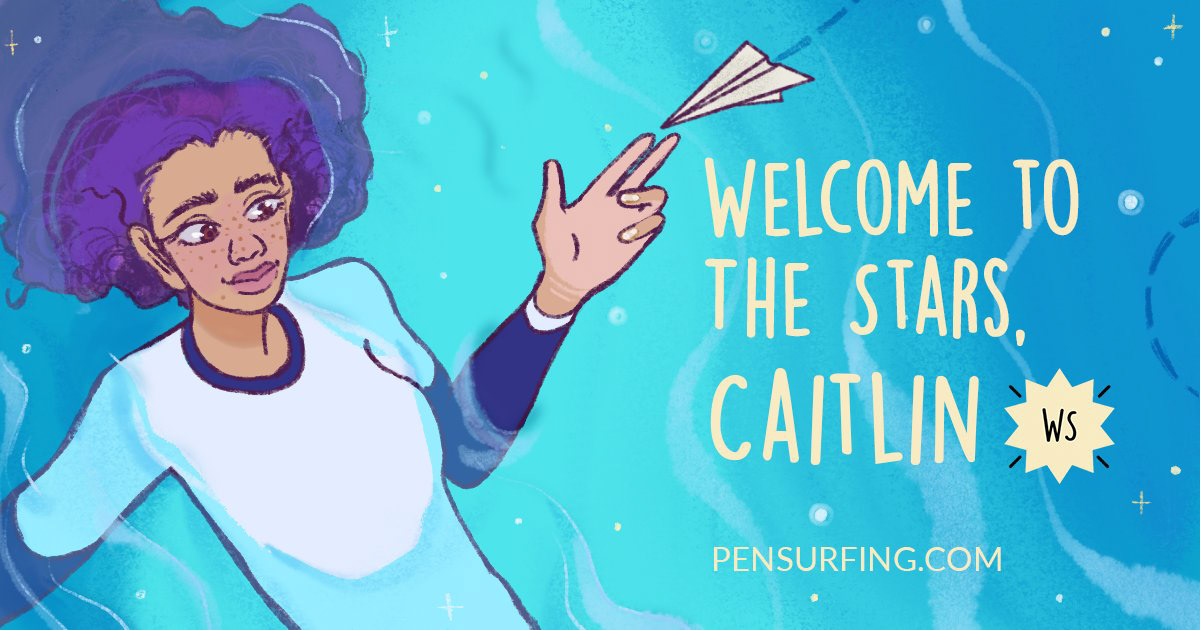 Okay, really I have been playing Art & Creative Director, but all and all what a cool title to add to my utility belt. (And by that I mean jeez, now I get to go and update my resume ✨again✨). But this has been a cool mission. The CEO doesn't act like one(*), so it's easy to have conversations and talk about the planning, adventure, direction of art, direction of writing and future publishing, direction of [ redacted because of pinky promise NDAs ]. But best believe when I can gossip more and tell more, I will. But for now I thought this was a cool thing that's happened recently and the sheer amount of work that I've put into so far has been

🤌🏽.
May the waves you catch soon are not only calm, but uplifting.

🌊
(*) Not all CEOs. But many can be unyielding to change, growth, and adventure and to that... I cannot vibe.
It's been quite a long time
since I have been invited to do an interview. I think from my last interview a while back with
TaLynn Kel in 2018
, 
Black Card Members Gala 2022.
(skip to 39:30)

, versus now there is some growth and maturity with my interview style. And a bit more conformability in speaking without having to prep a script per se. Even though I am absolutely one to babble.
You can read my interview here on Canvas Rebel!
As always thank you for sharing this adventure both art and non art with me.
Icon Revive! After 3 Long Years!
No because seriously I was so sick of my old icon. I had it for three long years lol! So look forward to eventually the old surfer will retire off my social medias and email signatures for this one.

😌🌊🤙🏽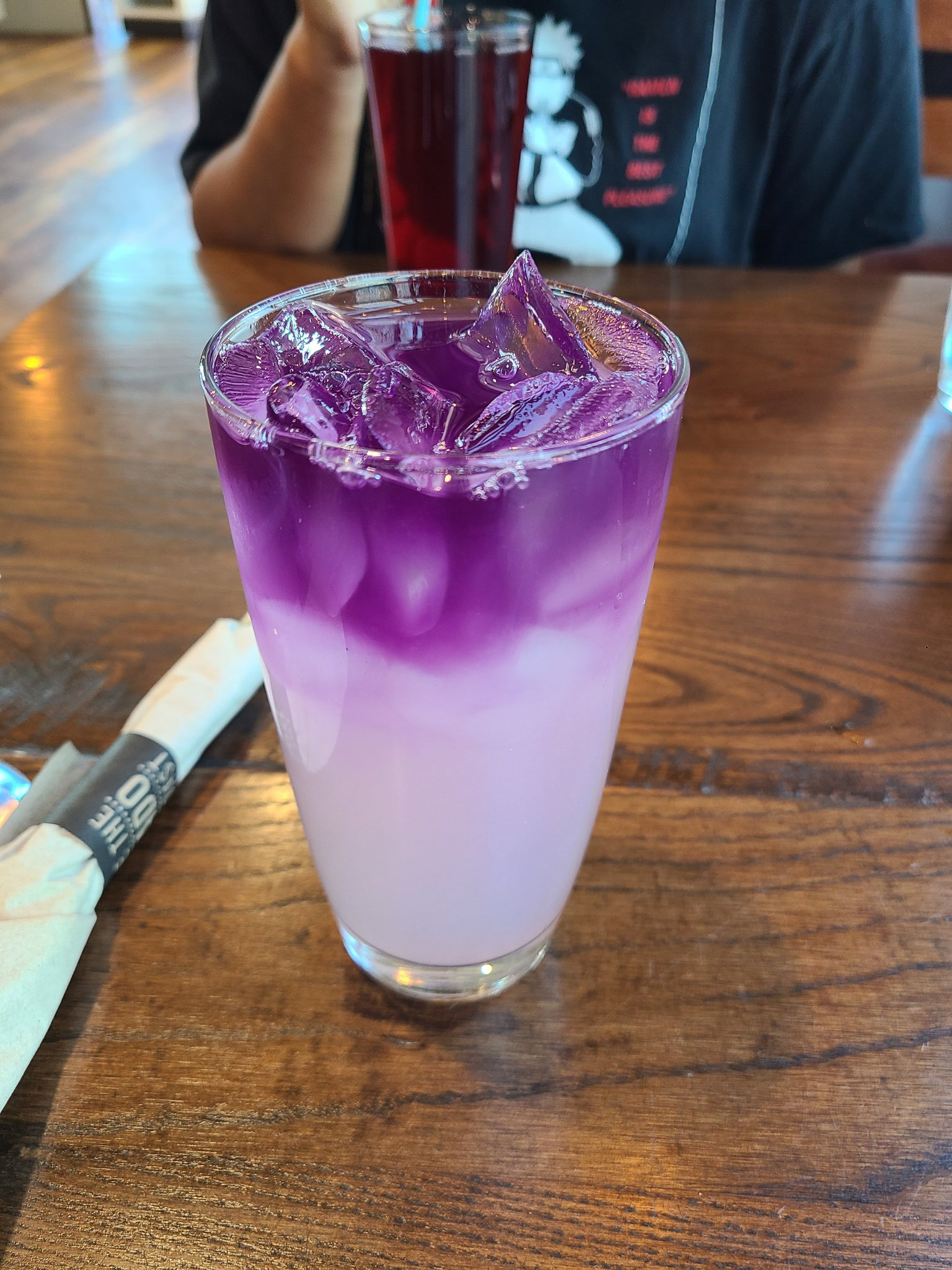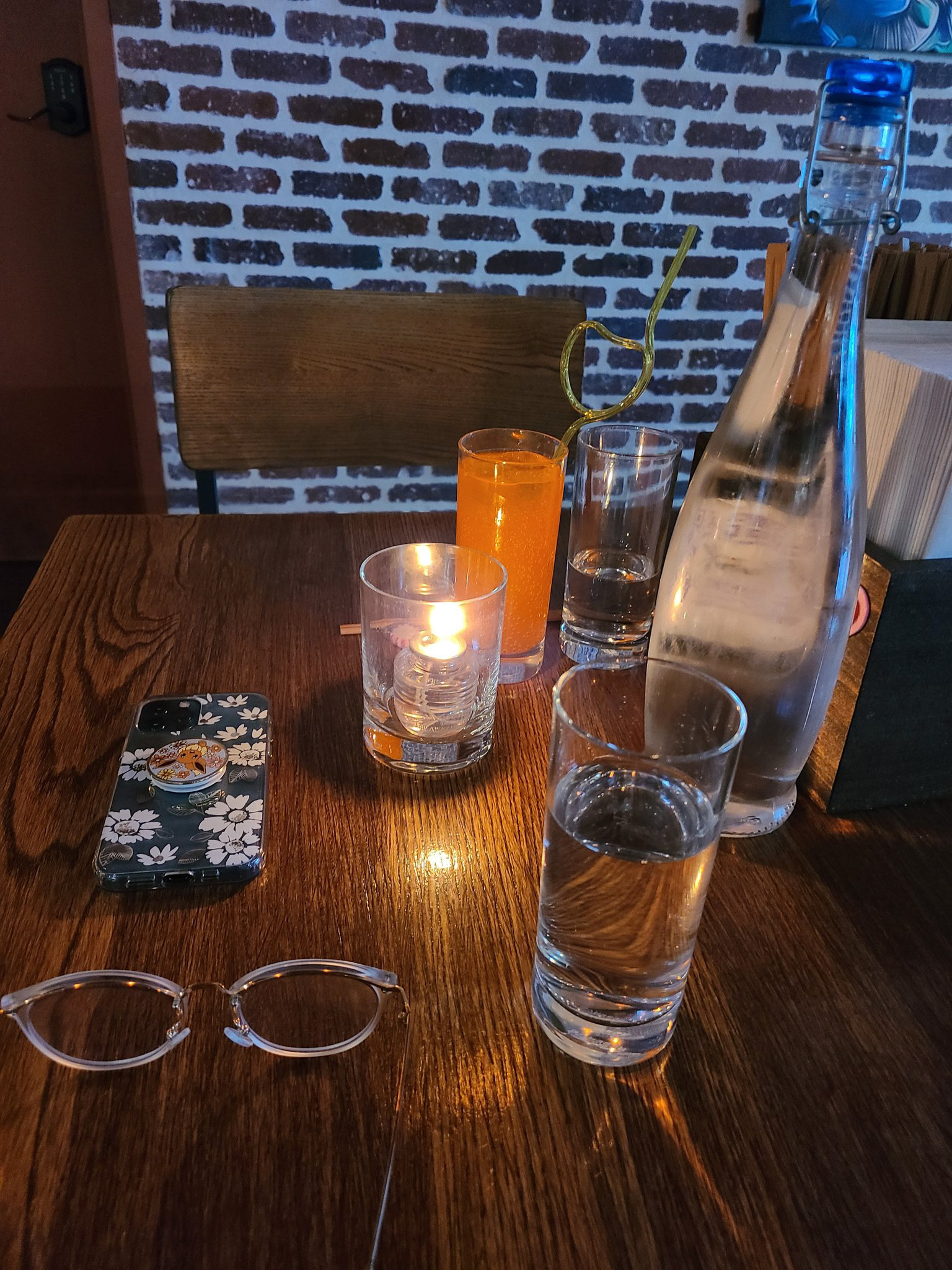 Valentine's Day Breakfast and Dinner was a blast!
Not only did I eat good food, but I was allowed to skip da loo to a Barnes and Noble with my piles for $25 gift cards and spend >>> not <<< my money on a  bunch of books. I've recently been on a poetry genre kick. I wonder where I will wind up next. Anyway please appreciate the food hehe.
Tiny Digital Art Studio Gossip
Please please please
never underestimate the importance and quality of a good chair. I recently got my digital art studio to my LOVING (not liking). It's helped with lower back fatigue, crankiness in the evenings, and we well as just great on the eyes in my studio. Currently I feel as though I have my digital art studio to perfection. Now I have to just get my traditional up to speed.
I wanted to start a blog on this page talking about not only my artist adventures, but a couple personal ones as well. While most posts won't be long, thought provoking, or in great depth; I still wanted to give a place to anyone who graces my website from time to time with a little bit about me and what I am up to. One of the best compliments I received in my Contact Box years ago during a depressive slump was someone returning to compliment my art. And that she visits my website frequently for new artwork & for things to pin on Pinterest. So, Here's to that kid, I appreciate you more than you realize. And I thank you so so much.